Services
Inquries about our services
Facility Information
Plastic Molding
We own 15t-100t injection molding machines, to handle small quantity orders to mass production.
First class molding professional
1 certified professionals present
Second class molding professional
5 certified professionals present
We will work towards a solution for all customers. Please feel free to consult with us.
High Precision Molding Products
Parts such as gears and shafts manufactured by injection molding are lighter and cost-efficient alternatives for traditional metal products.
Form
Gears, worm drives
Precision
Concentricity Less than 0.02
Circularity Less than 0.02
Helical gear meshing JGMA Level 3 to 5
Spur gear meshing JGMA Level 0 to 5
Size
Gear shape φ 3 to 40mm
Concentricity, Worm-Removal Structure Technology in Dies
| | |
| --- | --- |
| Uses | Home electronics, cars |
| Characteristics | Concentricity, Worm-Removal Structure Technology in Dies |
Thin-wall Molding Products
Size
Outer diameter φ 12 to 20mm
Thickness Less than 0.015
Characteristics
Thin-wall molding, concentricity
Molding of Engineered Plastics Such as PPS and LCP
We do injection molding of engineered plastics such as PPS, LCP (liquid crystal polymer) and elastomer.
Materials
Super Engineering resin
・PPS
・LCP
・PEEK
Engineering resin
・PA (nylon / polyamide)
・PC (polycarbonate)
・POM (polyacetal)
・PBT (polybutylene terepthalate)
・PPE (polyphenylene ether)
General purpose materials
・ABS resin
・PP (polypropylene)
・PE (polyethylene)
・PS (polystyrene)

Design and Manufacturing Metal Dies
Manufacture and assembly of precision dies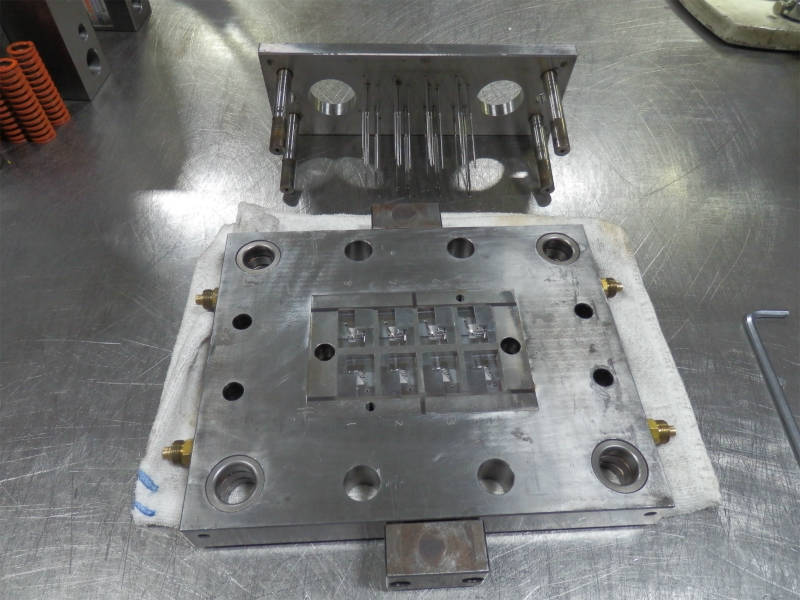 We also produce metal precision dies. Integrated production is possible. We will accommodate your needs from prototypes to mass production.
Die design and molding
In addition to injection molding we also offer designing and developing of special structure dies and hot runners.
Die maintenance
We carry out maintenance within our own company. In any cases of trouble, we will resolve it promptly.
Measurement and Testing
We have various measurements to stabilize the quality of our products. Testing criterias will be set accordingly to necessary structures and elements.
1 Level 2 QC
11 Level 3 QCs present

Extensive measuring equipment
We have a dedicated inspection room where we conduct various and thorough inspections using instruments such as image measuring machines, CNC three-dimensional measuring machines, roundness measuring machines, gear meshing test machines, etc.
We only deliver products that have passed the inspection and meets environmental standards.
We also accept inspection and measurement orders.
Surface Treatment / Micro Blasting
We implemented a micro-blasting machine by IEPCO for washing machine screws, improving mold releasabilities, maintenance of molds, etc, to improve productivity.